Were you ever at the SF Cannabis Buyers Club?
March 15 media advisory
Documentary producer Lincoln Godfrey is researching a film about the San Francisco Cannabis Buyers Club, the legendary emporium run by Dennis Peron in the 1990s. The SFCBC at 1444 Market Street is where activists met to plan "the Compassionate Use Act of 1996," which went on the ballot as Proposition 215 and carried the state by a 56-44 margin. Godfrey requests that anyone with memories of the club, or its predecessors in the Castro, should contact him at lincoln@lg5films.com.
The SFCBC had more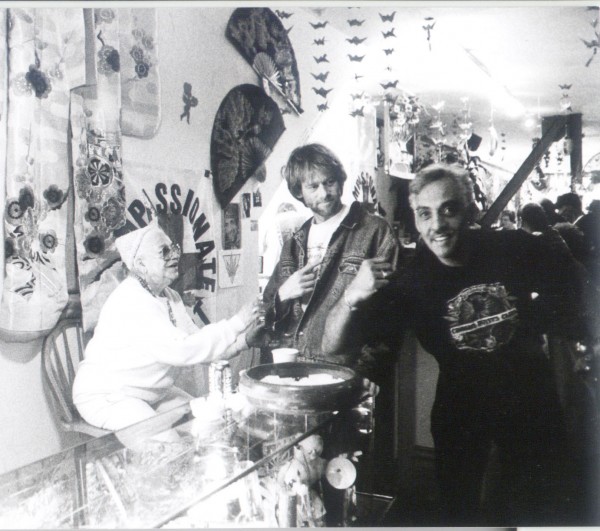 than 7,000 members by '96, according to Wayne Justmann, who was in charge of security. After years of legal harassment from Republican Attorney General Dan Lungren, the club was closed as a "nuisance" in 1998. "But we made history," says Justmann, "and that story needs to be told."
Godfrey's previous work includes a biopic, "Dr. Tod: The Story of Dr. Tod Mikuriya and The Medical Marijuana Movement." Mikuriya served as medical advisor to the SFCBC and drafted the crucial first sentence of Prop 215, which authorizes doctors to approve the herb as a treatment not just for certain grave conditions, but for "any other illness for which marijuana provides relief."
Godfrey's plan is to collect anecdotes about the club by phone and email, and to arrange video interviews as warranted. His goal is to release the film in advance of the 2016 election, when Californians who approved legalization of marijuana for medical use 20 years ago will be voting on new regulations.