By Fred Gardner    At  the  annual meeting of the American Psychiatric Association in Atlanta May 17, NIDA director Nora Volkow gave a presentation misleadingly entitled "Opioids and Cannabis: Myths and Misperceptions."  A friend sent us
her slides.
Most of her talk dealt with the escalating opioid epidemic and possible strategies for quelling it. In this context Volkow made reference to cannabinoids as "safer analgesics" that might have a place in "opioid deterrent formulations."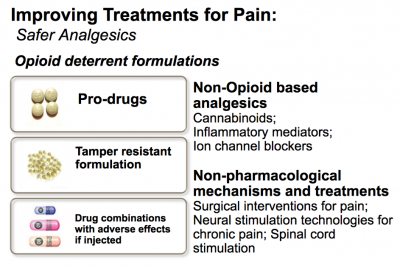 Only the last 1/4 of Volkow's talk concerned cannabis, and only two of her slides vaguely suggested that it might be addictive or harmful —increased dopamine in the Nucleus accumbens and downregulated CB1 receptors in the brains of "abusers."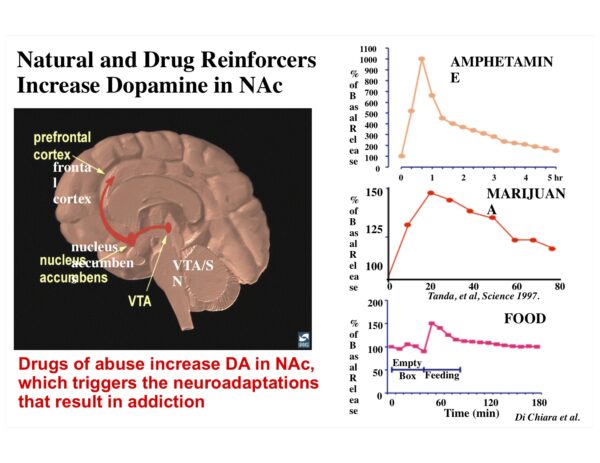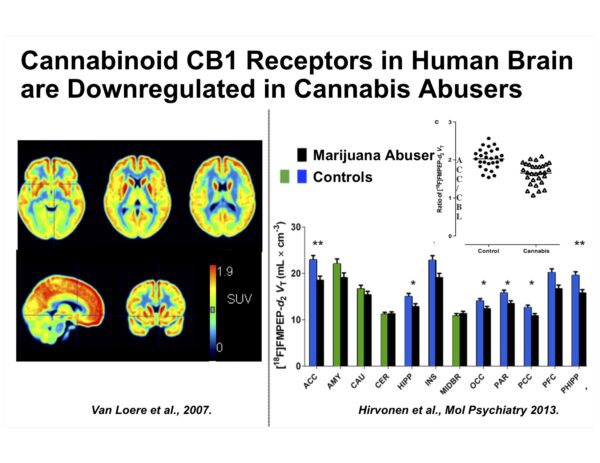 Exploring the American Psychiatric Association's site to see if if they had put Volkow's talk on-line, we were reminded of how intellectually corrupt and degenerate organized Psychiatry is. A small sample of the papers the APA media office was promoting in mid-May 2016
Electroconvulsive therapy (ECT) can be effective for the treatment of schizophrenia, according to research presented at the 2016 APA Annual Meeting… More than three-quarters of the participants (77 percent) responded to the ECT treatment, demonstrating the clinical effectiveness of ECT for the treatment of schizophrenia. In addition the rate of adverse effects was lower than expected based on ECT use in patients with depression. While ECT appears to be an effective treatment option for schizophrenia with relatively minimal side effects, the authors urge further research to delineate its role in clinical practice.
One Flew Over the Cuckoo's Nest a long, long time ago.
Adopting a pet dog may prove a useful addition to treatment for veterans with PTSD, helping to alleviate PTSD symptoms, depression and loneliness, according to research presented at the 2016 APA Annual Meeting.
I could have told them that. You could have, too.
Nearly two-thirds of Americans say untreated mental illness has a significant negative impact on the U.S. economy and more than 75 percent believe mental health reform is important in addressing societal challenges like high suicide rates and access to care, but only 5 percent of Americans believe Congress has made mental health a top priority.
The psychiatrists still pine for Tipper Gore, who made funding of mental health services (i.e., Prozac) her big cause before she decided to cleanse the lyrics of rock songs.